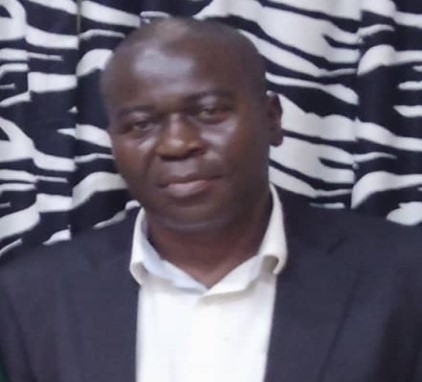 Prof. Ewulo Babatunde Sunday
Federal University of Technology, Akure, Nigeria
Speech Title:Green Nano-fertilizers (GNFs) and Nano-chitosan Urea Composite (NCUC) Prospect for Improving sub-Saharan Africa Tomato Fruit Yield and Antioxidant Content
Abstract:
Tomato (Solanum lycopersicum L.) is an important vegetable worldwide with relatively short growth duration, high yield, nutritional and functional compounds with notable nutraceutical properties. Lycopene, a major dietary carotenoid protecting cells against oxidative damage to lipids, proteins, and DNA is present almost exclusively in tomato and has been fingered in prevention of prostrate cancer common with elderly men in Nigerian and sub-Saharan Africa. Soil nutrient depletion and low soil fertility is a major threat to tomato cultivation in Sub-Saharan Africa, potential urea-derived nitrogen (N) loss through ammonia volatilization and leaching is high, the results is an average tomato per hectare yield that is consistently lower than those obtained in developed countries. This presentation aims to provide an understanding of the current soil fertility challenge in Nigeria and sub-Saharan Africa, the previous work we have carried out on bulk fertilizers with regards to tomato cultivation and the exciting new opportunities offered by nano-fertilizers (NFs) in combating the challenge and in up-scaling tomato secondary metabolite that have human health implication. It takes advantage of ecologically sound, very easy to prepare and less toxic green foliar NFs in delivering essential micronutrient to plant for gradual release and targeted distribution. This reduces nutrients surplus and enhance plant nutrient use efficiency. The presentation examines the methods involved in the generation of nanoparticles (NPs) for NFs generation, NFs encapsulation, coating with thin polymer film, delivery as particles or emulsion and their characterization. It also examines Nano-Chitosan Urea Composite (NCUC) generation and N conservation from its use. Areas of research gap in tomato cultivation in Nigeria and sub-Saharan Africa with regards to NFs were highlighted.
Brief biography:
Ewulo Babatunde Sunday as the professor in Federal University of Technology, Akure (FUTA). Professor, Soil Fertility and Classification. He graduated from Federal University of Technology,Akure, Nigeria in 2004. He served as Associate Director (Research and Publication) at the Centre for Research and Development (CERAD), FUTA from 2017 to 2019. Prof. Ewulo has a deep research interest in soil research in the field of agriculture and has published several articles in the field of agriculture.
Research :
(i) Effect of nitrogen and Zinc fertilization on soil properties and yield of maize in Minna and Mokwa, Nigeria.
(ii) Modelling soil carbon and nitrogen dynamics in a fertilized maize field under different management system.
(iii) Redox potential effect on soil bio-electrochemical properties and rice performance under waterlogged and field capacity condition.
iv) Comparative effect of lime, rice husk biochar and NPK 15:15:15 on the performance of cowpea (vigna Unguiculata L (wall) in South Western Nigeria.
Membership of Professional Bodies:
(i) Soil Science Society of Nigeria
(ii) Agricultural Society of Nigeria
(iii) International Union of Soil Science
(iv) Science Association of Nigeria